What sets the Diet Center brand apart?
Exclusive chewable supplements
These proprietary supplements are at the heart of every Diet Center program. Formulated to help curb hunger, stabilize blood sugar levels and metabolize protein, fats and carbohydrates more effectively, the supplements help keep clients energized while dieting. Other unique products include Instant Shape Up and DIETFAST.
Proprietary software system
Our exclusive Diet Center software tailors each weight plan to very specific dietary needs e.g., post-menopause, vegan, vegetarian, etc
Non-medical, nutrition-based programs
Grocery store products play a big role in Diet Center programs because the ability to integrate everyday food into everyday diets increases the odds of long-term success.
One-on-one support and lifestyle guidance
Many clients attribute their weight loss success to the personal support they receive from Diet Center counselors. In fact, many Diet Center counselors are past clients making them well-equipped to provide guidance and support throughout each client's weight loss journey.
Whether clients are looking for an effective weight loss plan that lasts a lifetime or an overall healthy lifestyle change, they are sure to discover a Diet Center plan that's perfect for their needs.
I leave my office everyday knowing that I have made a difference in someone's life, perhaps even knowing that I have saved someone's life! I can honestly say that I love my job! The personal, professional and financial satisfaction are amazing with Diet Center. If you are a passionate, energetic and disciplined person looking for remarkable financial freedom, come join our Diet Center team!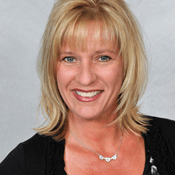 Stephanie Aboyoun
Franchisee in Ramsey, NJ